Are you willing to invest in oil company stocks if you had the money? A new poll commissioned by Edward Jones revealed only 23% of Canadians would! Whereas Calgarians were most likely to invest in oil at 40%, Quebecers were the least likely group at 10%.
Why?
Why are 77% of Canadians not interested in oil company stocks?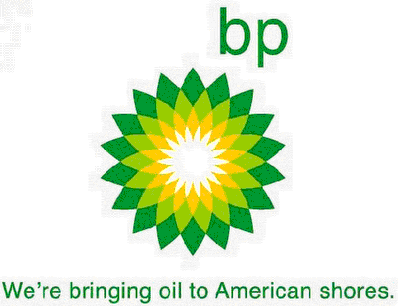 With oil companies dominating the headlines with mostly bad news, I think that by the end of July Canadians were fed up with BP's oil spill fiasco in the Gulf of Mexico, followed by Enbridge's ruptured pipeline in the Kalamazoo River in Michigan. Add to that a string of bad publicity aimed at the oil sands of Alberta and you got yourself an answer.
I can understand that while the result represents a reaction to the afore-mentioned events, it by no means justifies ignoring the Canadian oil sector totally for the following reasons:
Growing Demand: The combined populations of India and China represent one-third of the world's total population but only account for 12% of global oil consumption. In comparison, the U.S. represents 5% of the world population but uses 25% of its oil. As these economies grow, they will be consuming more and more oil as they buy more cars, ships, planes and machinery. Keep in mind that they would like to reach the same standard of living we enjoy over here which will place a lot of pressure on supplies in the future.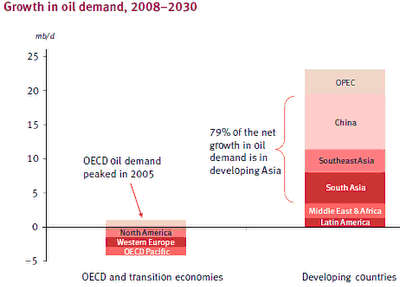 International Exposure: Oil is an international commodity that gives you exposure to world markets. Many developing countries are increasingly dependent on oil as a cheap source of energy to fuel their economic growth.
Sector Diversification: A balanced portfolio with sector diversification is recommended having 15% in the energy sector. Holding a mix of Canadian integrated oil and gas companies would improve diversification and enhance returns.  One can pick a set of stocks or simply choose from a number of ETFs trading on the TSX.
Political Stability: By investing in Canada you do not have to worry about political stability unlike investing in far away lands under dictatorship regimes. You will be paying a premium in comparison to companies established overseas but this will be offset by reduced currency risks.
Currency Risk: You don't have to convert your dollars into another currency in order to invest in this commodity. Moreover, the price of a barrel of oil will move inversely to any devaluation to the currency used for pricing.
Sector Stability: It should be noted that Canada has the second largest reserves of oil after Saudi Arabia and is the top exporter of oil to the USA. As such, the Canadian oil companies won't be disappearing anytime soon.
Would you consider investing in the Canadian oil sector now?
If you wish to learn more about the case for oil be sure to read The Fundamentals of Investing in Oil. Besides the oil sands, Canada has one of the hottest oil plays in North America: Alberta's Cardium Formation where several intermediate and senior Canadian companies are operating.
About the author:
Mich is the author behind Beating The Index: a personal finance blog with a focus on energy stocks and precious metals. You can follow his fight with the TSX as he tries to beat the index with a DIY approach.   Please subscribe to his RSS feed here.