The following is a list of posts which make up the Baby Expenses Series.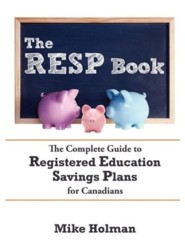 Five Mistakes for New Parents to Avoid – Five areas where most new parents overspend.
Dealing With Less Income – Talks about different ideas for dealing with reduced income during the maternity leave.
Car Seats and Strollers – These two items are costly and necessary but this post will help learn about the different types and includes some costs.
Cribs and Bassinets – Another two major items that are discussed including costs.
Baby Expenses VI – This post discusses: change table, change mat, dresser, high chair, booster seat (not for the car), baby gates.
Baby Expenses VII – This post discusses: diaper genie, rocking chair, ExerSaucer, Play Mat, baby monitor, nursing pillow, baby swing, baby bath, portable crib.
Baby Expenses VIII – This post discusses: baby carriers, diaper bags, vibrating chair, bumbo.
Baby Expenses IX – This post discusses: clothes, hats, nail clippers, blankets, baby wash cloths and towels, sleep sack, toys, food, diapers.
Baby Expenses X – This post discusses: life insurance, hospital rooms and parking, pre-natal courses, baby books.
Maternity and Parental Leave – This post is mainly for Canadians and covers all the rules regarding maternity leave and parental leave including leave for Dad.
RESPs – This covers RESP educational savings programs which is only available to Canadians. Although the rules are different the general principles discussed here are also applicable to 529 accounts.
Buy, Buy Baby – book review – This book covers how toy makers try to sell their toys as "educational" when they are anything but.