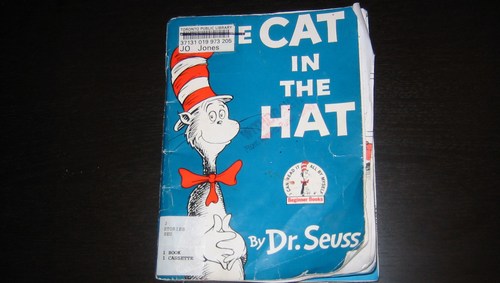 Book reading is a very important activity in my family as it is with many others. My wife owns several hundred thousand books, I like to read a lot and our son is a big advocate of reading as well. I should probably clarify that since my son can't actually read yet, he's a big advocate of having other people read books to him. Over and over and over again!
One thing that really bothers me about children's book is the extreme cost. You can buy a adult novel for around $15 for a 350 page book which works out to four cents per page. Obviously there will be a wide range for that calculation but my point is that it's fairly low. Kid's books on the other hand seem to be able to charge up to one dollar per page which I think is excessive. Now I will concede that they often have much thicker pages and nice illustrations but it's still a lot of money. We've been able to obtain children's books for very little cost so I thought I would share some of those ways here.
Borrow from the library – most libraries have kids sections so if your child is getting tired of the current batch of books then this is a good option. Our library is pretty understanding if there is a bit of wear and tear on the returned books.
Buy from the library – our library has a small section where older/hacked up books are for sale for a small price. The book in the photo was purchased for 25 cents and it's our son's favourite book.
Yard sales – this is a great, fun way to pick up new (to your child) books for a small price. 25 cents, 50 cents are reasonable prices for a used book.
Book exchange – if you know other people with similar age kids then offer to exchange some books with them. Both kids will benefit. Just make sure you don't give away their favourites!
Hand-me-downs – neighbours, friends and relatives with kids a bit older than yours, can be a great source of used books.
Gifts – some people (who don't read this blog) just have to buy new gifts for your child or newborn. Even though it's a waste of money, hinting that books are a better gift than yet another pink, frilly dress might at least get you something useful.
Used book store – this is probably the most expensive option on the list but it's worth a try.
Online classifieds such as Craig's list, Ebay are good for buying used children's books. You might end up with a batch rather than individual books.
Freecycle – this online exchange is hit or miss but the important thing is that it's free so if you can grab some books then it will be worthwhile.
Let me know in the comments if you have any other frugal ways to get kid's books.