Another government program that is available for parents in Canada is called the Canada Child Tax Benefit. This particular benefit is one of the few income-tested programs that actually has reasonable income limits so you can be fairly middle class and still get some cash out of this.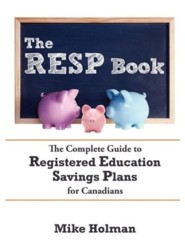 Eligibility for CCTB
Child must be under 18 years of age.
Primary caregiver must be a Canadian resident.
You must live with the child.
Family net income must be less than approximately $102,000. Keep in mind that net income is AFTER any deductions such as RRSP contributions.
Check out the government of Canada website for more information.
How to apply for the CCTB
The form for this benefit is called Form RC66 – Canada Child Benefits Application and can be downloaded from www.cra.gc.ca/forms or call 1-800-959-2221. Keep in mind that this application is the same one as for the UCCB (Universal child care benefit) so you only have to fill out this form once for both benefits.
Do I need proof of income to apply for the CCTB?
No you don't. However the exception is if one of the parents became a new resident or returned as a resident of Canada in the last 2 years – or if you became a Canadian citizen in the last 12 months.
Interested in finding out about local kids activities in your area?
Do I need proof of birth to apply for the CCTB?
No, unless the child was born outside of Canada or was born in Canada and is one year of age or older.
How much will I get from CCTB?
Check out the CRA's online calculator to find out how much your benefit will be. The benefit is a sliding scale so the more net family income you have, the smaller the benefit will be.