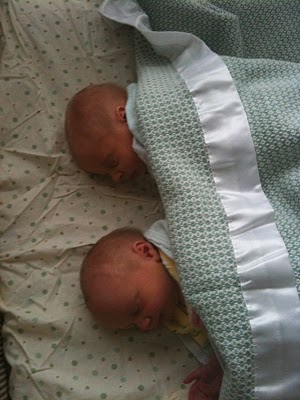 Weight is holding steady at 180.5 pounds this morning. I'm still dieting, but I've decided not to be so hard-core. I lost about 10-11 pounds in about 5 weeks. While my methods were effective, they also made life quite miserable for a while.
My fave articles of the week
Reader Mark has a blog where he writes about funny stuff his son says and he also posts lots of cute pics of his brand new twins.
Jeff Opdyke from the Wall Street Journal found out his son's favourite sport isn't soccer.   A great read – I suspect that I'll be writing something similar in 10 years.
On with the links
The Royal Commission on Canadian Financial Literacy released their report this week after 18 years of study:
Broke Professionals had an interesting story about a house deal that fell through.  It seems that you just can't trust real estate agents (or sellers).  😉
Mike Piper had a good post about protecting your private computer files.  This is good to know – if someone steals your computer, they will have access to any unprotected data on the hard drive.
Naked Capitalism wrote about the specious logic of Wall Street pay.
Ted Rechtshaffen wrote about how to deal with the sequence of returns problem in retirement.
Michael James says that most investors have a mental block on RRSPs. Very good article and very true.
Young and Thrifty compares TFSA vs RRSP accounts.
Million Dollar Journey has an ETF primer.
My Own Advisor wants to know how much people in their 30's are contributing to RRSPs.
Retire Happy blog is tired of the RRSP vs TFSA debate and says to just do both of them (and then shut the hell up).  😉
Boomer and Echo says it is tax time. Oh goody!
Canadian Capitalist wonders why some government benefits are not being claimed. I think the government should do more to make sure this doesn't happen.
Larry MacDonald talks about the T1213 form and how it can improve your cash flow.
Extra links