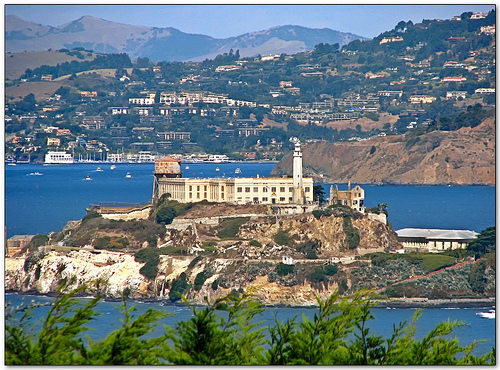 The Don Jail had an open house this weekend for the public – it will be open for last time before renovation into office towers.  We went to check it out however the lineups were unbelievable (4 hour wait) so we left without seeing it.  The jail is available for bookings until October so I'm hoping someone will do some booking and run the tours privately – they could easily charge $5-$10 per person and make some $$.
As interesting as it might have been – I doubt it would have been as good as Alcatraz – of all the "touristy" things I've done – a visit to the old island jail ranks #1 on my list.  San Fran is a great city to visit (although very expensive) – I think visiting there and Lake Tahoe (3 hours away) again would make for a great trip.  Maybe when the kids are a bit older… 🙂
The Links
Preet calculated the value in today's dollars of various billionaires – past and present – very entertaining – real and fake billionaires.
Five Cent Nickel had a pretty darn good post about financial responsibility.
Canadian Capitalist reported on changes to emerging market index.  This will cause a dividend which will be taxable in a cash account.
Financial Blogger talks about managing a one-income household.  It's easy – just spend a lot less.  🙂
The Dividend Guy has 4 top investing actions to take now.
The Oblivious Investor had a very brief post on the downsides of passive investing.
Million Dollar Journey gives his views on the old age security benefit and OAS clawback.
Money Ning tells us how to dispute unreasonable charges on your bills.
Good Financial Cents wrote about IRA consolidation – the super IRA strategy.
The Intelligent Speculator asks if the US is doing as well as we think?
Investing School explains contributing to a SEP IRA.
ABCs of Investing wrote about investing time horizons for retirees and asset allocation.
Carnivals
Carnival of wealth, money and life
123 of investing and financial planning
Carnival of Financial Planning
Personal Finance News Carnival
Wealth, Money and Life Carnival