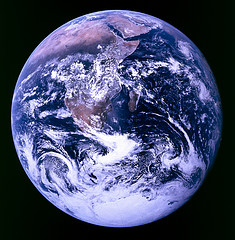 photo by wwworks
Vanguard just announced that they will be offering a global stock index fund and global stock exchange traded fund (ETF) in the second quarter of 2008.
They will track the FTSE All-World Index which measures the performance of large- and mid-cap stocks worldwide according to their market capitalization weighting.
The fund will be approximately 45% U.S. securities and 55% non-U.S securities.
Global Stock Index fund and Global Stock ETF fees
The fees are 0.45% for the index fund (available to American investors only) and 0.25% for the ETF which is available to Canadians through your discount broker. I think the ETF fee of 0.25% is a bit high considering that you can buy the American stock ETF with a mer of 0.07% and VEU which is Europe and Asia – mer is 0.25%. If you were to buy those two ETFs for your portfolio – let's say 50/50 then the mer would be 0.16% plus extra trading fees. The new ETF is definitely more convenient however.
No small cap
One of the drawbacks of this index is that it only includes mid-cap and large-cap companies so there is no representation of small cap companies. According to the FTSE site, this setup encompasses 98% of the world capitalization so you could make a pretty good argument that the small cap companies don't matter. A lot of investors such as William Bernstein (author of the Four Pillars of Investing) himself believe that small caps will outperform larger companies mainly because they have a higher risk profile and have done so in the past. Personally I'm skeptical because the "small cap will outperform" thing has been so well documented that I don't believe they still have an advantage.
Home country bias
It's been well documented that most passive investors will over-weight their home country when planning their equity asset allocation. There are a lot of reasons – familiarity, currency risk are perfectly valid reasons for having more familiar equities in your portfolio. For Americans, those reasons are not all that valid because their equities make up such a large part of the all-world index that they can diversify abroad and have their home-cooked equities as well. Canadians and other small countries can't do this – in the case of Canada, the market capitalization share is only 3% so to have the proper weighting, a Canadian would have to have almost no equities in their home currency which might not be a great idea for someone who is in retirement and wants to maintain a high percentage of equities. As I discussed, the Canadian index is not just small, it's not very diversified either which is a common situation for smaller countries.
Should you buy the new global stock ETF?
I think if you are a passive investor and want to cut down on the number of securities that you own then this ETF is worth looking at. Unfortunately, a lot of investors will probably want to buy at least one more ETF to add small cap companies and to increase their home country investing.