We recently bought a Dynex portable dvd player for my son to use in the car on long trips.  This isn't something that I really wanted to do since I grew up in the era of playing road kill identification games and making fun of people in other cars to help pass the time on long trips.  The idea of watching the "moving pictures" in the car still seems fairly alien to me.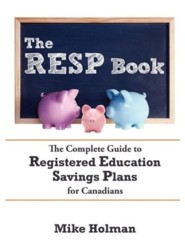 The problem is that my son is often extremely loud in the car and it drives both my wife and I nuts.  We take a lengthy road trip several times a year to visit my parents so we have to deal with this fairly often.  It got so bad that my wife and I seriously considered drawing straws to see who got to ride the bus on the next trip.  My daughter doesn't seem to be as loud in the car, although with a bit more training from her older brother – I'm sure that will change.
I bought a fairly cheap player from Best Buy which cost $70.  Even though this will only get used in the car, if it can create some peace and quiet then it would be worth paying $700!  You can pay quite a bit more for these kind of players but the main differences seem to be the screen size (ours is 7″) and battery life. Larger ones with better sound and picture (and more weight) can run $200 or more.  I can tell you and  that the screen and sound quality for our dvd player is quite adequate.
The unit itself is pretty small and light which is great since my son holds it in his lap.  It has an internal rechargeable battery which is supposed to last for a few hours.  It also has a cigarette lighter plugin so you can keep running it after the dvd internal battery has run out of juice.  I believe you can also get some sort of splitter in order to have 2 players plugged in at the same time.
We tried the dvd player out on our last big trip at Christmas and all I can say is wow!  It worked so well that I bought another one for my daughter.  The kids were surprisingly well behaved on that trip so we didn't whip it out until the last hour of the return trip.  Next time we'll bring it out a lot sooner!  I'm not a big fan of too much tv for little kids but on road trips things are different.  I don't care if they watch movies and eat french fries the entire trip – whatever it takes to get them quiet!
What kind should I buy?
Portable dvd players come in all sorts of sizes and quality.  It really depends on your requirements.
Here are some considerations:
Screen size – Ideally it would be nice to have a larger screen size but the drawbacks are more weight, batteries won't last as long and higher cost.
Battery/plugin – If you are using the player exclusively at home and in the car then the battery life isn't that important.  On the other hand if you are using it in a plane or camping where you can't recharge easily, then getting a longer life battery will be more important.
Weight – Obviously, the bigger the unit is and the bigger the battery then the more it will weigh.  A larger player isn't necessarily ideal in an already crowded car.
Summary
I definitely recommend a portable dvd player for someone who wants to watch movies when they are on the go or don't have access to a tv.  I can't state enough how useful they are to get the kids to shut the f*** up in the car.  🙂
The type you buy is really dependent on your usage and needs so think about what is important for what you want it for.  I would suggest that unless you have a specific need that requires a more expensive player then just buy a smaller cheap one.  They don't cost much so you can always upgrade to a better unit later on.