My wife and I recently had our second child, a beautiful baby girl. When we had our son two years ago, it was quite an adjustment to having to be on someone else's schedule instead of just doing whatever you want, whenever you want. Although I've been told that having two young kids can be more than twice the work of one child, I guess I didn't really believe them. As it turns out, it's been a huge amount of work!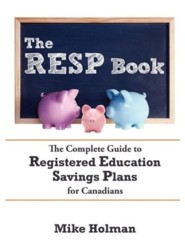 Which is more difficult?
I had a conversation with a friend several months ago before we had the new baby and I told him that I thought going from zero kids to one kid has to be a bigger adjustment than going from one kid to two kids. My logic was that with any number of kids, you have to plan around the kids, babysit them all the time etc, whereas before the kid arrived, you had unlimited freedom (relatively speaking). Since you are already committed to being a full-time parent with one child, adding a second child shouldn't add to the responsibility level – even if it is more actual work. My friend told me that he had a similar conversation with his wife and another couple and the two women agreed with my idea that going from zero to one kid was a bigger jump than going from one to two kids. Much to my surprise, my friend told me that he and the other Dad thought it was much harder to go from one kid to two compared to zero to one kid.
I've thought about this quite a bit – on the one hand I just can't get away from my original idea that going from childless to with child has to be the biggest jump but my own experience tells me that this wasn't the case. I think I figured out the reason and I'd like to share it with you and hope that you can agree/disagree with it.
I believe that for the mother, it's more difficult to go from zero to one kid than from one kid to two. For the father, it is the opposite – it is harder to go from one kid to two than from zero to one.
Why is this?
Typically when a new baby arrives on the scene, the mother does most of the parenting especially if she is breast feeding. Even if Dad is really keen to help, Mom probably does 80% of the work. So for the first child, the mother has a huge change to deal with because they spend a ridiculous amount of time dealing with the baby. Dad on the other hand will spend some time with the baby but will be occupied with other tasks like food shopping, cooking, basic chores etc. Most Dads take very little time off work so they get to escape to the office during the day. In my opinion, the arrival of the first child affects the mother a lot more than the father.
Number 2 arrives
When the second child arrives – the mother will spend the majority of her time looking after the new baby. Since she has to look after the older one as well when Dad is at work, it can be pretty tough – hopefully the older one will be in daycare at least part-time. The big difference for Dad when he is at home, is that the older child will be his responsibility almost 100% of the time. So instead of just helping out with the one child occasionally, Dad really has to step it up and become a full time babysitter.
What to do about it?
In my case I took several months off after our new baby was born so I ended up being chief babysitter for our older son. As much as I like spending time with him – 12 hours a day, 7 days a week is way too much. My suggestion for anyone who just had a second child is to put the older kid in daycare or get a sitter. Even if it's just once in a while, it will be a huge help and things can still get done around the house.