Currently I'm going through the steps of obtaining a passport for my new baby daughter. There are a number of steps involved and if you need it in a hurry then there are some extra steps you must take. The specific directions and times are different for various cities and provinces so you will have to look up the proper government departments for your area.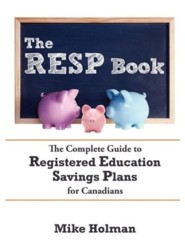 First of all, let's look at the normal process to get a passport for an infant in Ontario, which can take up to three months.
Statement of live birth
This is a form you should get from the hospital. It will have your information as well as the baby's. The attending doctor should have signed it. Make sure all the information is filled in.
Register statement of live birth
You need to send the statement of live birth to the registration office. Since I live in Toronto, I sent the form to the City of Toronto Registry Services Office. Make sure you fill in the form correctly or they will send it back. For example, under the "father's last name if different at birth", we left the field blank since my last name has not change. Well, they sent it back! Check with your city to see how to register the birth of your child. Please note that in some areas, the hospital will send the form to the appropriate government division for you.
In Toronto, it take about two weeks for them to officially "register" the birth.
Birth certificate
Once the live birth is registered then you can apply for a birth certificate with your provincial government. In Ontario you can apply here. This process can take a while – in our case it took about a month so we could have skipped the travel letter step indicated below.
Apply for Passport
Once you have the birth certificate for the child, you have to get two passport photos from a photo place. These cost about $20 (ripoff) but you have to buy them – you can't use your own photos. The form for a passport can be obtained from here – select the "Children" link. I believe it takes about two weeks to get the passport so the entire process can take up to a couple of months.
I need a passport for my infant quickly!
If you are planning a trip within a few months of the birth then you need to do the following steps.
Register the birth (same as above).
It seems that the process has changed, as the city of Toronto no longer registers births.
"As of November 2009, birth registration is processed by the Province of Ontario and not by the City of Toronto. You can use the province's Newborn Registration Service, by linking to "How to register a birth in Ontario" at http://www.ontario.ca/en/life_events/baby/004436.
This service also provides links to obtain a birth certificate and social insurance number.
If you are travelling with a newborn and need a birth certificate quickly, you can request it through the province's Newborn Registration Service. Details are on the website at: http://www.ontario.ca/en/residents/ONT06_019042. "