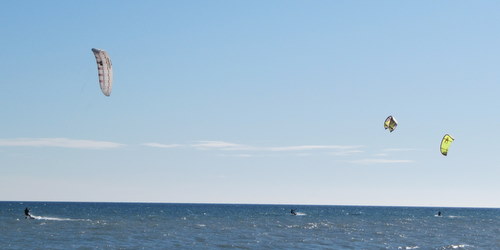 I often see kite surfers zipping around Lake Ontario on windy days and I think it would be a great sport to pick up.  The only problem is – what do I do with the kids?  I can't very well go flailing around in the water with my young kids patiently waiting on the shore for hours at a time.  You might be thinking that maybe my wife could look after the kids – but she is home with the kids all week so I'm not sure that "playing around in the water" qualifies as a bonafide excuse to leave her with the kids.
For those of you with young kids – how do you do activities that don't involve the kids?  Do you just give up on them altogether?
Here are some pics I took last weekend of kiteboarders: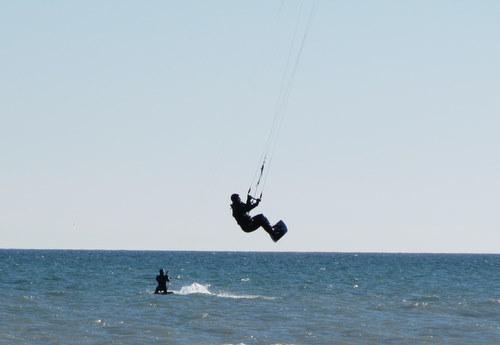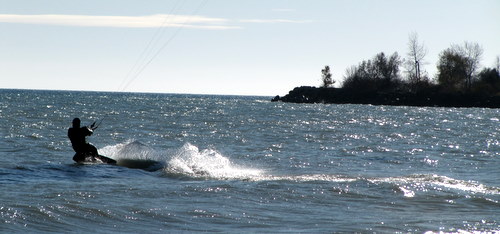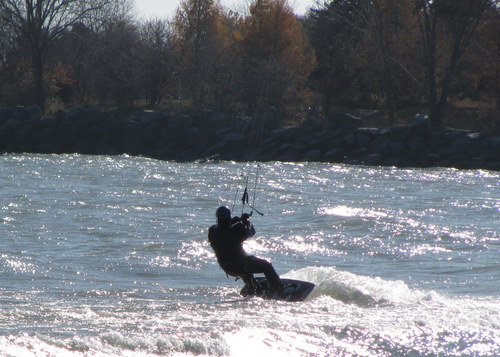 All photos taken with my trusty Canon 200sx.