The post is part of the Baby Expenses Series. See the entire series here.
This post is a list of items that either we used or things that I know people typically get with a new baby – I've indicated whether I think it's mandatory and the timing of when you need it. I'll put an approximate price for new items which is generally on the lower end – you can spend much more if you want . I've split it up into a number of posts which is in keeping with my tradition of not having excessively long posts.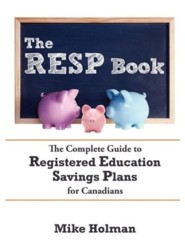 Diaper Genie:
This little device basically does sort of a shrink wrap on the dirty diapers so that you don't have to smell anything until garbage day. In
Toronto we have a green box recycling program which takes diapers but not wipes so what we did was put the #1 diapers into the green box and the #2 diapers (and wipes) went into the diaper genie and eventually into the garbage.When: When the baby is born.Cost: $30-$40. Bag refills are $10 and last about two weeks.Rocking chair:My wife did a lot the feeding on this and sometimes we rocked him to sleep on it. Definitely not essential but it came in handy.
Cost: $250.
When: As soon as the baby is born.
ExerSaucer:
We borrowed one of these from friends. Junior really enjoyed it for a couple of months but once they get mobile then they lose interest. One of the big benefits of an exersaucer is that once they start crawling, Mom can stick junior into it while she goes to the bathroom.
When: Not before about three months.
Cost: $100
Play mat:
This is a cloth mat with shapes on it and it has some suspended toys above it. I really thought it was a complete waste of money. When babies are born their vision isn't that great and over the first three or four months it gradually gets better. What this means is that they can be entertained and learn just from looking around their environment which is constantly changing (in their eyes). Another thing I read is that they love looking at different patterns. Stripes are a particular favourite of newborns. Rather than buy an expensive play mat I think providing the baby with different patterns to look at would be more beneficial.
When: Six weeks to when they start to crawl.
Cost: $70.
Baby monitor – mandatory:
You put the "listener" end of this device in with the baby and keep the speaker near you when the baby is sleeping. You will know right away if he wakes up.
When: When baby is born.
Cost: $30.
Nursing pillow:
This pillow is a firm U shaped pillow that is placed on the mother's lap and helps hold the baby up for breast feeding. Here is a link to a rather nice looking pillow. This is more of a personal choice since theoretically any pillows will do, but we found it worked quite well and would recommend one.
When: As soon as the baby is born.
Cost: $40.
Baby Swing:
I have friends who swear by their baby swings and said that it helped calm the baby on many occasions. Our little guy however, didn't seem to like it that much and we found it awkward getting him in and out of the one that we borrowed.
When: Probably not before three months.
Cost: $100.
We borrowed one of these from friends and liked it quite a bit. It's definitely not essential since you can use any large basin in the beginning or even the sink. Once the kid gets a bit bigger and can hold his head up – probably around two months then you can just wash them in the regular tub.
When: As soon as that baby is born.
Cost: $30.
Pack and Play portable crib:
I would rate this as almost essential. You don't really need one for your own house although they are very useful, but if you are going to travel anywhere with a child that is mobile and normally sleeps in a crib then it is essential since you won't be able to bring the crib with you.
When: Once kid starts to get mobile.
Cost: $60 for a small one at Zellers.