The post is part of the Baby Expenses Series. See the entire series here.
This is a list of items that either we used or things that I know people typically get with a new baby – I've indicated whether I think it's mandatory and the timing of when you need it. I'll put an approximate price for new items which is generally on the lower end – you can spend much more if you want . I've split it up into a number of posts which is in keeping with my tradition of not having excessively long posts.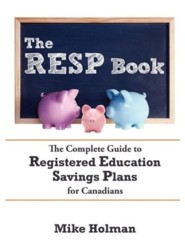 Clothes: It's hard to list a definitive list of the exact clothes you will need since the season the baby is born will be a big factor in this category. Our child was born in the summer so we needed a lot of onesies and sleepers. These are the basic clothes that your child will wear. Our little guy didn't wear any pants for a long time but a winter baby probably will need these more. Shirts or sweaters will long sleeves would be appropriate for the winter. Add in some socks and you've got your indoor wear. The number of outfits is debatable since it depends how much washing you want to do. Newborns can go through several outfits a day so this is one area where it doesn't hurt to have more. For outside, a jacket and blankets, mitts and a toque are necessary. If you are travelling somewhere in the car then you don't really have to put the kid in a snowsuit since you can just bundle up the car seat with extra blankets. One more thing about clothes – the sizes don't mean very much. You really have to look at the length of the clothes and the baby and figure out if it will fit.
Hats: in the winter you will need a couple of toques, in the summer you'll want a couple of sun hats or baseball caps plus suntan lotion.
Nail clippers: These are very important since the baby will probably need a clipping as soon as they are born. Usually a weekly clipping is sufficient.
Blankets: Some baby sized blankets are necessary. These can be purchased or you can just cut up some larger blankets if you want.
Baby wash cloths & towels: You can use normal ones but having smaller sized items is a bit more convenient
Sleep Sack: This is like a sleeping bag for the kid. Very useful for the winter months.
Toys: I'm not a big fan of toys for newborns for two reasons – one – they don't need them and two – this is one of the main "default" gifts that you will get. I can guarantee that you will get at least one toy that will clearly say on the box "ages 3+" for your newborn from some well meaning relative. Once they get a couple of months old it doesn't hurt to have a few toys but don't go overboard.
This concludes my list of specific baby items that you might want – if there are any that I missed that you found useful (or not) then feel free to comment.
Some other costs:
Food: This will depend a lot on whether the baby is breast feeding or using formula. When breast feeding, the mother will require about 500 calories more per day so that will increase your food bill a little bit. I don't personally know the costs of formula but according to Canadian Financial Stuff it costs around $25 per week. Don't assume that you will be successful at breast feeding, this is one of those things that we had assumed would be quite easy since it's a natural process but unfortunately nobody told us how difficult it would be. We had all kinds of problems with breast feeding for about a month, I wanted to give up and go to formula but my wife hung in there and made it happen. My advice to new parents with respect to breast feeding is not to assume it will be easy and to make use of the free breast feeding clinics that are available.
Usually around six months the child starts on baby food and then normal food. Hard to quantify this but I would say that from six months to one year he probably adds $15 per week to the grocery bill on average.
Diapers – $60/month – We use Teddy's brand from Loblaws which is $25 for 168 diapers + $10 per wipes. This goes down over time but at one year, they still go through quite a few diapers.
Tomorrow we'll keep going with "other costs".