After (what seems like) years of talking about it, the 2nd edition of The RESP Book is finally available.
I've added a couple of chapters, fixed a few typos, updated a few things and even fixed a couple of errors.
Before you start taking out your chequebooks, I should warn you that although there is some new material and a lot of small changes – if you have read the first edition, it is not worth buying this edition. The new material is available here on the blog and none of the corrections were major.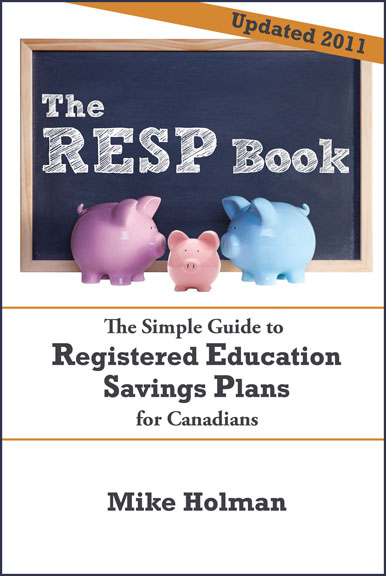 I need your help getting the word out
If you know anyone who might be interested in the book or is in a position where they can let others know about it – please let them know about the book. I can provide free review copies if appropriate.
So you think you can sell?
I've created an affiliate program for the book, which means that if you can get other people to buy the book using your Amazon associate link, I will pay you money.
Email me for details – mike at MoneySmartsBlog dot com.
Note that you don't need to have a web site to sign up for the Amazon associate program.
Change page
If you read the first edition, you might be interested in the change page which can be found here:
This page indicates all the changes I made to the book and at the bottom you can find links to the new material in the book.
Links page
All the links referenced in the book can be found here: