We recently had our second child and one of the documents we received at the hospital was an application for the Canada child tax benefits which are various benefit programs run by the Canadian government. The idea is to give money to parents of young children to help offset their costs. Some of the benefits are not dependent on income and some are. The universal child care benefit (UCCB) is one program that is paid out to all parents regardless of their income.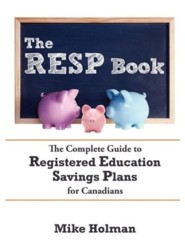 How much does the UCCB pay?
The benefit is $100 per month per child under the age of six. This money is taxable but you can choose which parent declares the money so unless both parents are high earners then you should be able to keep a good chunk of the benefit.
Does it take a long time to fill out the paperwork?
No. In my case I just filled out some basic information like name, address etc on the RC66 form. You don't have to include any proof of birth unless you are separated or the child is over a year old.
You can also apply online as well.
Don't delay!
It is real easy to put off filling out the form because you are in a zombie state trying to feed your new baby at all hours of the night but you have to bite the bullet and get it done. Money is money! (and money is good).
See what Million Dollar Journey had to say about the UCCB program.
Canadian Capitalist also wrote about the UCCB.